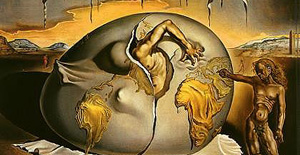 This area allows students the opportunity to design their courses of study. Students pursuing this area are expected to master a level of interdisciplinary as well as theoretical and epistemological sophistication.
Since many faculty in the department have expertise in Religion and Culture, students who wish to concentrate in this area may do so by proposing a plan of study that meets with the approval of their proposed dissertation chair, dissertation committee members, and doctoral examiners. The plan approved by the student's committee should be submitted for departmental approval using the Alpha Form. Prospective students are encouraged to consult with faculty regarding proposed research in this area in conjunction with writing their "Statement of Purpose" essays. As a concentration in this area is not intended as a substitute for the development of a thorough grounding in a religious tradition or region, students are encouraged to write at least two exams in substantive areas and at least one in methods and theories related to their research.
In general, the Religion and Culture area seeks to prepare students to teach and to do research on the intersections between religion and culture, focusing on how religion organizes and is reflexively influence by culture. Students are expected to explore religion as a symbolic order both as cultural code and behavior. Study in this area may involve the exploration of texts, rituals, built environments and spaces, and forms of representation including art, film, literature, drama, dance, and music. Students may pursue this area through a variety of interpretive perspectives, including semiotics, phenomenological, anthropological, sociological, psychological and psychoanalytic methods. The aim of this area is to develop a new kind of student who can analyze the ways in which actions are conditioned by symbolic systems, mediated by practice, and lived experientially in different ways, and deploy in his or her work the variety of methods and theories required by this area.
Faculty in the concentration: Professors Blankholm, Busto, Carlson, Hecht, Reynolds.