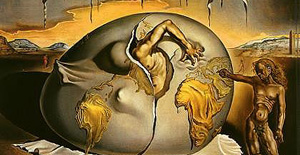 The Religion and Culture area provides students the opportunity to focus on materials not described or bounded by other department areas of emphasis.  Students pursuing their studies in this area are expected to master a level of interdisciplinary as well as theoretical sophistication appropriate to their research interests and to the study of religion. Religion and Culture students also receive thorough grounding in relevant traditions and regions through substantive coursework taken in consultation with a faculty advisor. Prospective applicants to this area are strongly advised to consult with faculty regarding their proposed research program before submitting the "Statement of Purpose" for the application. 
       Students in this area successfully propose a plan of study with a potential advisor, or a group of faculty that demonstrates a rigorous and cohesive set of courses, ideas, themes, and data. Study in this area may center on the exploration of texts, performances, archives, organizations, built environments, and spaces.  It may include new media, visual art, film, literature, drama, dance, music, games, sports, and food.  In general, students are encouraged to focus on the analysis of specific cultural forms and semiotic formations in and of themselves and in their contexts of production and fruition. Students may design projects through a variety of interpretive/analytic perspectives and methods in consultation with the advisor and faculty within and affiliated with religious studies.  The aim of this area is to guide innovative students to the most appropriate methods and theories for their particular research topic as conditioned by symbolic systems, constituted by practices, mediated by cultural forms, ideologies, and lived experientially. 
 Faculty in the concentration:  Professors Blankholm, Busto, Carlson, Elison, Pérez, Rambelli, Reynolds, Walker.