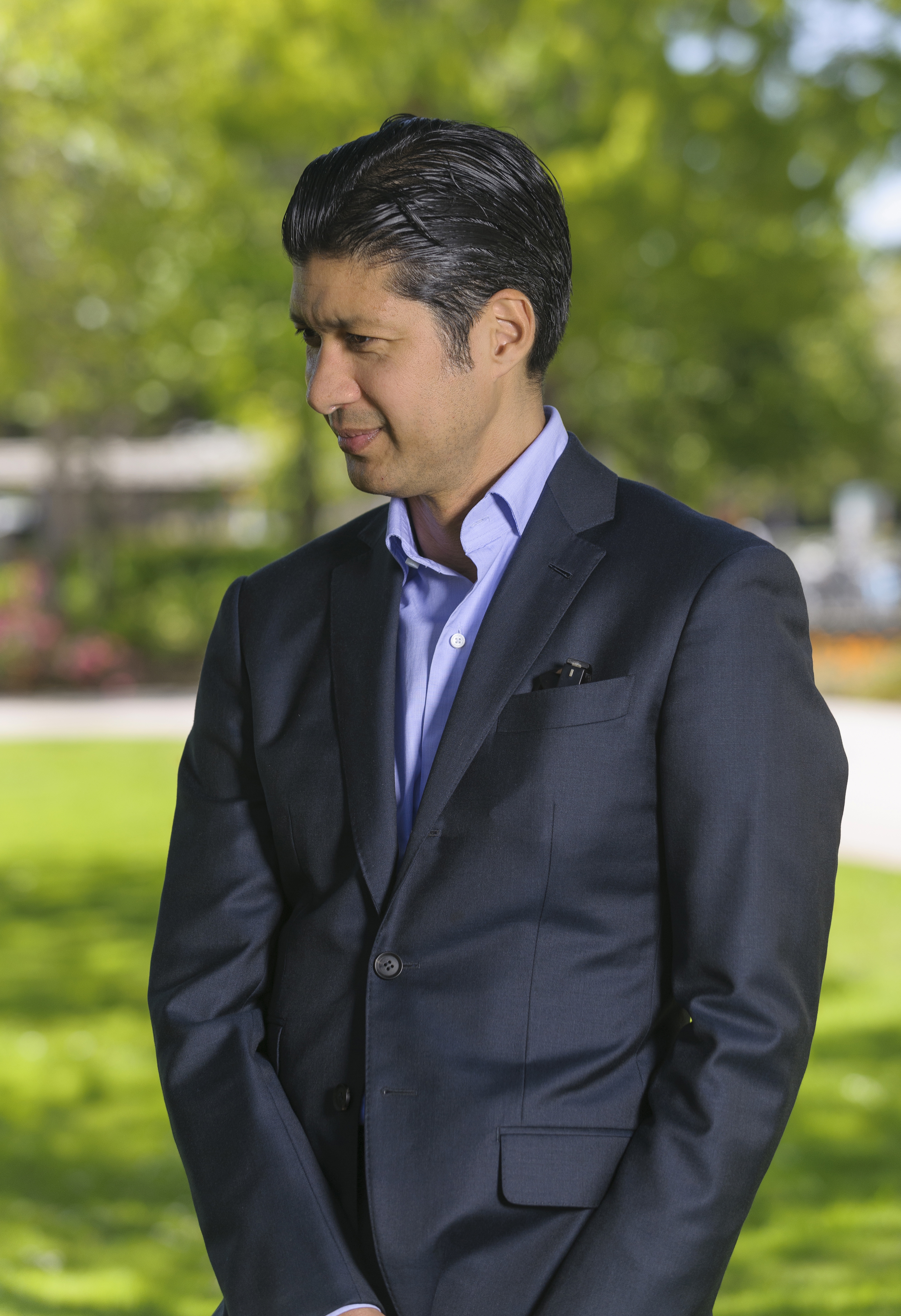 Associate Professor
Area:
South Asian Religions, Religion and Media, Visual Culture
Office:
HSSB 3053
Email:
About:
I am an ethnographer and historian of religions. My field of study is the religions of South Asia, and my area of specialization is Hinduism and related traditions as practiced in the present day, primarily in vernacular languages, primarily by non-elite people. Much of my work has focused on the problem of mediation, specifically the mediation of subject positions—religious and otherwise—by visual forms such as sacred icons and popular cinema.
I am committed to an ongoing program of fieldwork research in the streets, slums, and movie studios of Mumbai. One product of this research is my recent monograph, published in 2018 by the University of Chicago Press. The Neighborhood of Gods: The Sacred and the Visible at the Margins of Mumbai examines how slum residents, tribal people, and members of other marginalized groups use religious images and symbols to mark and settle urban space. Not all the people involved identify themselves as Hindu, and indeed a central proposition of The Neighborhood of Gods is that sacred space in Mumbai is created according to a visual and somatic praxis understood and performed across confessional boundaries. At the same time the book recasts, in a modern context, a question central to the history of Hindu thought: If the divine is manifest in the phenomenal world, then where and in what form do we recognize God? And with what sort of insight or authority?
Related research interests have included Adivasi, or "tribal," communities; Mumbai slum neighborhoods and their village antecedents; and the mediation of darshan, or visual worship, by cinema and other modern technologies. I have also become interested in exploring the literary possibilities of ethnographic writing. A story I tell about my friendship with one of my Mumbai interlocutors has recently been published in a popular magazine, The Believer. (It's linked below.)
With Andy Rotman of Smith College and Christian Novetzke of the University of Washington, I have collaborated on a book about Amar Akbar Anthony, one of the landmarks of Hindi popular cinema. First shown in 1977 but well known and cherished across India to this day, the film is a visual extravaganza that follows three young men of Bombay—a Hindu, a Muslim, and a Christian—as they sing, joke, fight, and romance their way to a symbolically overloaded resolution in which they learn they are long-lost brothers. Our coauthored study, "Amar Akbar Anthony": Bollywood, Brotherhood, and the Nation, was released by Harvard University Press at the end of 2015.
Publications:
Articles:
"At Home in Filmistan." The Believer 119 (June/July 2018): 12–21.
"Site, Sight, Cite: Conceptualizing Wayside Shrines as Visual Culture." SAMAJ: South Asia Multidisciplinary Academic Journal 18 ("Wayside Shrines: Everyday Religion in Urban India" special issue) (2018).
"Line." South Asia: Journal of South Asian Studies 40 (No. 2, "Keywords" special section) (2017): 342–44.
"Educate, Agitate, Organize: Sudhir Waghmare." In Figures of Buddhist Modernity in Asia, edited by Justin McDaniel, Mark Rowe, and Jeffrey Samuels. Honolulu: University of Hawai'i Press, 2016.
"Hinduism in Film." Oxford Bibliographies in "Hinduism." Edited by Alf Hiltebeitel. New York: Oxford University Press, 2015.
"Sai Baba of Bombay: A Saint, His Icon, and the Urban Geography of Darshan." History of Religions 54 (No. 2, "Indian Gurus" special issue) (2014): 151–87.
"'Bonafide Tribals': Religion and Recognition among Denizens of Mumbai's Forest Frontier." Journal for the Study of Religion, Nature, and Culture 4 (No. 2, "Forests of Belonging" special issue) (2010): 191–212.
 "Unravelling the Encoded Cultural Messages of a Much Loved Entertainer." With Christian Lee Novetzke and Andy Rotman. The Wire, 13 January 2016.