An invitation…
           One of the most memorable lines about religion belongs to Juanita Marquez: "Religion is not for simpletons!"  Marquez, a computer hacker of enormous skill and smarts in Neal Stephenson's cyberpunk novel Snow Crash, is explaining to the skeptical protagonist how and why a computer virus is felling thousands of innocent victims in fits of religious ecstasy and glossolalia.  As it turns out, Marquez is immune to the virus because she has been exposed to a lot of different forms of them (religions).  And, indeed, religion – or more appropriately here, the study of religion — is not for simpletons!
If you are browsing our site looking for information about our graduate programs in Religious Studies I invite you to linger on the details of our program, see who are current graduate students are and what they are studying, and maybe click on our Graduate Student Guidelines to see, in more detail than you want or need, the inner workings of our program.  Take a look at our faculty pages, and, if you get a chance, visit our Graduate Division site, and the Graduate Student Resource Center's UCSB Grad Post site to get a broader sense for what graduate student life is like here on the beautiful California Central Coast.  Shamelessly, I also invite you to take an aerial tour of the campus by clicking here and imagining yourself becoming a part of our community.  Graduate training is, indeed, intense, all-consuming and at times overwhelming – but that doesn't mean you can't be in a beautiful and supportive setting while you're up all night reading for seminars, writing a deliciously abstruse paper on 14th Century Tibetan epistolary literature, or TAing our incredibly diverse undergraduate students!
As noted on our admissions information page the deadline for applications to our graduate programs, the MA/PhD, PhD, and terminal MA (MA Plan-2) is in December.  Check back in October for application details for the 2019-2020 academic year.  Do not hesitate to contact me (rude@religion.ucsb.edu) or our Graduate Program Advisor, Andrea Johnson (ajjohnson@hfa.ucsb.edu) if you have questions or want clarification on anything you find here on our website!   I hope you find our programs compelling.  I look forward to welcoming some of you in the future!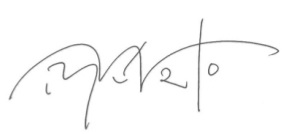 Rudy Busto, Director of Graduate Studies
Associate Professor
American, Asian American, and Latinx Religions
About our graduate programs:

The Department of Religious Studies offers training in the religious dimensions of the human experience in diverse traditions and cultures around the world and through time. The department emphasizes the cross-cultural comparative and multidisciplinary approach to the study of religions. Our graduate program is designed to provide students with an understanding of classical and contemporary theories of religion, the linguistic and methodological skills to develop and carry out rigorous and significant research, and in-depth, specialist education in the religious elements of particular regions and/or traditions. The department embraces both humanistic and social scientific approaches to the study of religion and emphasizes the importance of advanced study of relevant languages. Faculty members employ a variety of methods in their research and draw from a wide range of theoretical perspectives.
The graduate curriculum provides students with essential preparation in theory and method in the study of religion and focused training in languages, traditions, and religious cultures. The department has particular strengths in in five cultural areas (East Asia [China & Japan], South Asia [India], and Central Asia [Tibet & Mongolia], North America, and the Mediterranean Basin) and a range of traditions, including Buddhist, Hindu, Jewish, Christian, Islamic, and Native American. Unique to our department is a commitment to in-house language training in Arabic, Coptic, Hebrew, Hindi, Pali, Pashto, Persian, Sanskrit, Syriac, Targumic Aramaic, Tibetan, and Turkish. Students are expected to use multi-disciplinary approaches, drawing on philological, philosophical, historical, literary, anthropological, sociological, and psychological theories and methods as appropriate to their research. Students pursuing a doctoral degree in Religious Studies may petition to add the following Optional Interdisciplinary Ph.D. Emphases: Ancient Mediterranean Studies, Cognitive Science, European Medieval Studies, Feminist Studies, Global Studies, Translation Studies (and forthcoming:  Black Studies).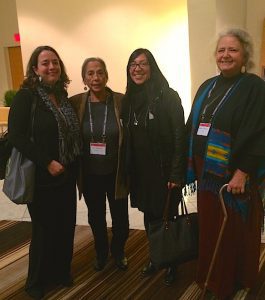 Departmental and Area Specific Requirements: Doctoral study in the department is structured in terms of general departmental requirements, including disciplinary core courses required of all students, and additional requirements specific to each of the formal areas of study within the department: Buddhist Studies, Christian Traditions, Islamic Studies, Native American Religions, East Asian Religions, Mediterranean Religions, Jewish Studies, Religions in North America, South Asian Religions, Philosophy and Religion, and Religion and Culture. Area-specific requirements spell out faculty expectations beyond the departmental minimum for students specializing in the area: language and course work, and doctoral exams. The MA-PhD program has two tracks, depending on the amount of language study required in the different areas. "Track 1" students are expected to complete the Ph.D. in seven years; "Track 2" students in 8 years.
Three degree-granting graduate programs are offered:
The master's programs provide a general orientation toward religious studies. The MA Plan I, is earned in the process of working toward the Ph.D and is designed to prepare students for continuation in UCSB's PhD program. The MA Plan II is a terminal degree intended for students who desire broad and rigorous training in religious studies, but will not pursue doctoral study in our department. The MA Plan II is more flexible than the MA Plan I and does not require a formal thesis. The doctoral program is intended for students preparing for university teaching and research or other careers for which a doctoral degree is desirable.

Areas of Study
M.A./Ph.D. degree program
The M.A./Ph.D. degree program is appropriate for students applying with a B.A. whose career path includes university teaching and research or other professions for which a doctoral degree in religious studies is desirable.  Students applying to this degree program complete the M.A. degree on the way to earning the Ph.D.  Note:  This M.A. is not a stand-alone degree.

Ph.D. degree program
The Ph.D program is appropriate for students coming to UCSB having already earned a Master's degree in Religious Studies or its equivalent and preparing for university teaching and research or other careers for which a doctoral degree is desirable.
M.A. Plan II degree program
The M.A. Plan II degree program is designed to offer flexible and rigorous exposure to the academic study of religion for professional or career development in other fields (for example, public school teachers, journalists, museum professionals, NGO and non-profit staff).   Additionally, applicants who are interested in pursuing the academic study of religion but hold a B.A. or B.S. outside of the humanities will find this program helpful for preparing them for future PhD training in religion by taking advantage of the department's rich resources in language training, foundational theoretical offerings, and rigorous coursework across religious traditions and geographic areas.  This degree emphasizes coursework and does not require a thesis.  Note:  This is a terminal Master's degree program, typically completed in one academic year (three quarters) but open to longer residency.   The M.A. Plan II program does not lead to Ph.D. work in Religious Studies at UCSB.
---

For more information:
Graduate Division Website: http://www.graddiv.ucsb.edu/