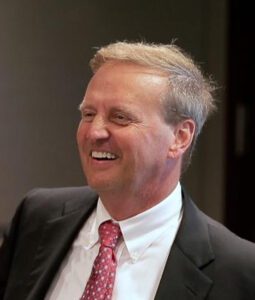 The Department of Religious Studies notes with sadness the sudden passing of D. Stephen Sorensen on January 17, 2021. Steve was the visionary behind the department's Mormon Studies Initiative alongside his mother Verla Anderson Sorensen and his brother Greg Sorensen. This important initiative promotes excellence in the study of the religious traditions related to the ministry of Joseph Smith, Jr., as well as comparative research across the field of American religious studies, through visiting appointments, coursework, conferences, lectures, and research initiatives. In its first year, 2019-20, the Mormon Studies Initiative at UCSB welcomed Dr. J. Spencer Fluhman as Distinguished Visiting Professor of Mormon Studies. It also hosted a major state-of-the-field conference in February of 2020, along with numerous smaller talks and workshops on topics in Mormon Studies. These actions, along with coursework and ongoing research projects led by UCSB faculty members David Walker and Ann Taves, have done much to establish UC Santa Barbara as a recognized hub of rigorous and exciting academic work in Mormon Studies.
We are pleased to report that the Mormon Studies Initiative will continue through the 2021-22 academic year, with many more appointments and events to come. We hope that this work serves as a lasting legacy and a memorial to Steve Sorensen's generosity and forward-thinking vision in promoting Mormon Studies.
Thank you, Steve. Your generous spirit, bold thinking, and commitment to others will be deeply missed. We are honored to have been your partner in realizing this vision.