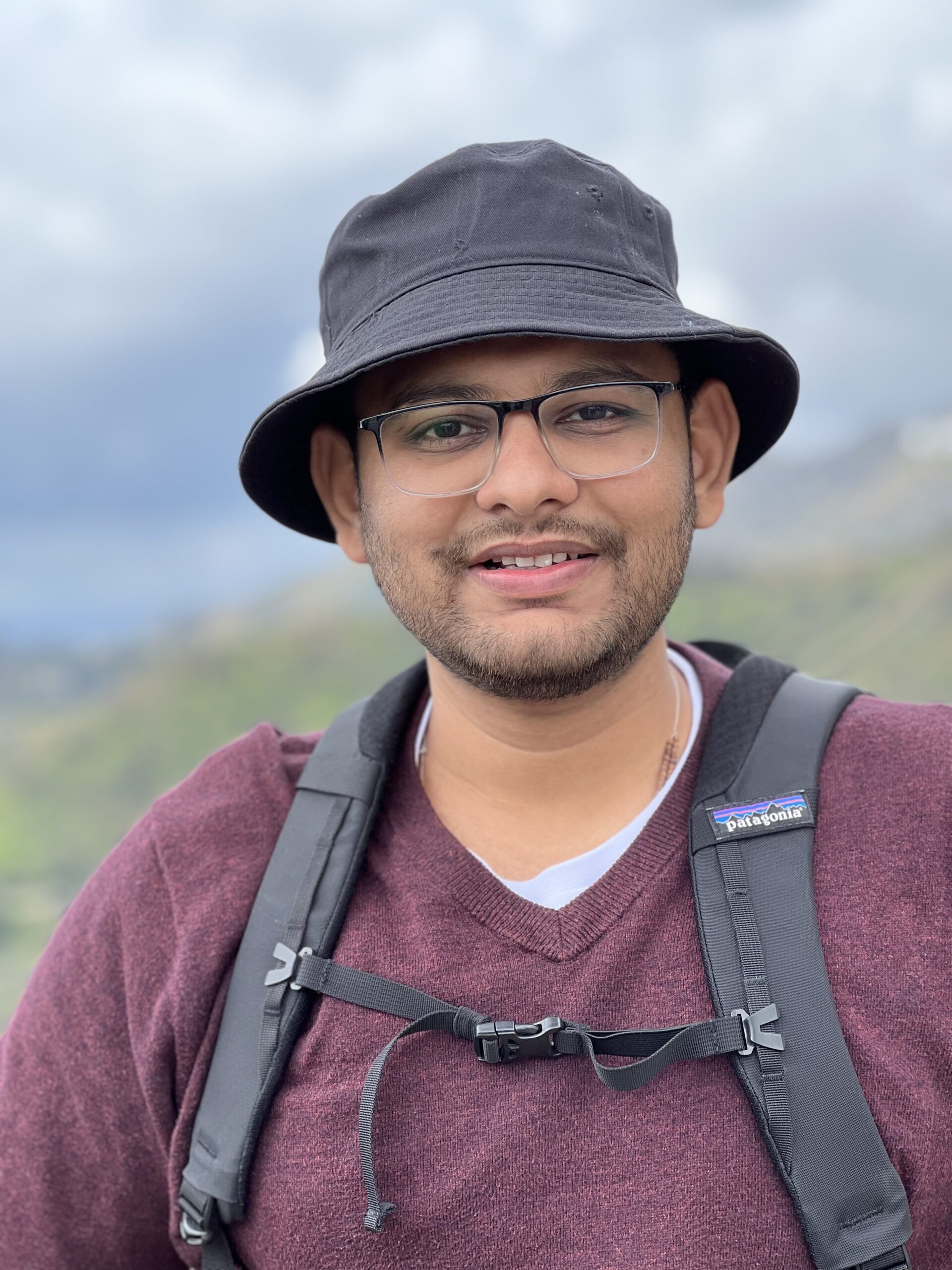 Area:
Religion, History of Religions, South Asian Religions, Hinduism, Bhakti Traditions, Religious Pluralism, Vernacular Bhakti Traditions, Lived Religious Traditions
Office:
HSSB 3048
Office Hours:
By Appointment
Time Period: Winter 2023
Email:
Personal Website:
Curriculum Vitae:
About:
Currently a graduate student in the department, Sahaj holds a bachelor's and a master's degree in History from the University of Delhi. With his specialization in modern Indian history, he is particularly interested in history's cultural and anthropological aspects. Owing to a great interest in understanding religion, how it functions, and its impact on society, he works under the supervision of Professor Barbara Holdrege and Professor Vesna Wallace exploring questions of bhakti, vernacular poetry, and its role in the formation of devotional communities.
Sahaj is the current language instructor for Hindi, teaching RG ST 11A in the Religious Studies Department at UCSB. In the past, as a teaching assistant at UCSB, he has worked with Professor Christopher McAuley in Fall 2021 teaching BL ST 3 – Introduction to African Studies, and with Professor Lisa Sideris in Winter 2022 teaching ENV S 188 – Environmental Ethics. He also has TA-ed for RG ST 4 -Intro to Buddhism and BL ST 3 – Introduction to African Studies in Summer 2022.
Sahaj is a recipient of the Radhadevi Srinivas Tiwari Prize for outstanding research and performance in the History Section at the 50th session of the All India Oriental Conference – 2020.
His publications include:
"Dynamics of Distance Devotion: Letters Exchanged between Indian Ascetics and the Gujarati Diaspora in East-Africa from 1933-50." In 'Shodh Samhita' – Journal of Fundamental and Comparative Research – All India Oriental Conference 50th Session Special Issue. 2020. 164-188
"Linguistic Pluralism within the Sufi and Bhakti Movements." The Journey of Indian Languages: Perspectives on Culture and Society – Volume 3, New Delhi, India. 3. 39-41.
"The Martyr and the Mahatma: Gandhi's Actions and Reactions after Bhagat Singh Embraced the Gallows." Edited by Mita Hussain. Vani (Golden Jubilee Issue), University of Delhi, India 25–1. 17-19.