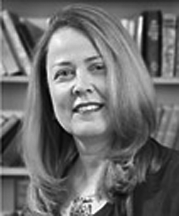 Professor
Area:
South Asian Traditions and Jewish Traditions
Office:
HSSB 3034
Email:
About:
I am a comparative historian of religions specializing in South Asian and Jewish traditions. My research and teaching interests focus on historical and textual studies of Hindu and Jewish traditions and also engage broader theoretical issues arising out of critical interrogation of analytical categories such as the body, space, scripture, and ritual.
Politics of Comparison. My work as a comparative historian of religions has emphasized the role of comparative study—and in particular the comparative study of "Hinduisms" and "Judaisms"—as a method of critical interrogation that can serve as a means to dismantle the tyranny of dominant paradigms in the academy and to explore a range of alternative epistemologies. Long after the period of decolonization, the "postcolonial predicament" of scholars in the human sciences has involved coming to terms with the legacy of European epistemological hegemony, which still prevails as an "internal Eurocentrism" and "internal orientalism" that operate in the representational strategies, categories, and practices of many scholars. Sustained comparative analyses of Hindu and Jewish constructions of critical analytical categories—such as language, scripture, sacrifice, purity, and the body—provide alternative epistemologies to the Protestant-based paradigms that have served to perpetuate the Eurocentric ideals of Enlightenment discourse and colonialist projects. My earlier work focused on constructions of language and scripture in Hindu and Jewish traditions, as explored in my book Veda and Torah: Transcending the Textuality of Scripture. Among my more recent projects, I am co-editing Beyond Hubert and Mauss: Reimagining Sacrifice in Hindu and Jewish Traditions, a collection of essays by specialists in South Asia and in Judaica that provides a critical assessment of prevailing theories of sacrifice in the academy, with particular emphasis on the ways in which Hindu and Jewish traditions develop alternative models of sacrifice to those proposed by theorists such as Henri Hubert and Marcel Mauss, René Girard, and Walter Burkert.
Hindu Discourses of the Body. My work on brahmanical Hinduism and rabbinic Judaism has emphasized the distinctive nature of these traditions as "embodied communities," for whom the body constitutes a site of central significance. My recent research has focused in particular on Hindu discourses of the body. In the past decades there has been an explosion of interest in the body as an analytical category in the social sciences and humanities, particularly within the context of cultural studies. While scholarship on the body in religion has made significant advances in recent years, the dominant trends of analysis are problematic in that many scholars of religion have tended to simply adopt the categories of the body that have been theorized by scholars in philosophy, history, the social sciences, or feminist and gender studies, such as the lived body, the mindful body, the social body, the body politic, the sexual body, the alimentary body, the medical body, and the gendered body. Using such Western constructions of the body as the default cultural template against which to compare and evaluate categories of embodiment from "the Rest of the World" serves to perpetuate the legacy of European epistemological hegemony in the academy. As part of the post-colonial turn we also need to consider the potential contributions of other cultures to theories of embodiment, and it is therefore important for scholars of religion to excavate the resources of particular religious traditions and to generate analytical categories and models of the body that are grounded in the distinctive idioms of these traditions. Hindu traditions provide extensive, elaborate, and multiform discourses of the body, and a sustained investigation of these discourses can contribute in significant ways to scholarship on the body in the history of religions as well as in the human sciences generally. My publications in this area include two volumes: my book Bhakti and Embodiment: Fashioning Divine Bodies and Devotional Bodies in Kṛṣṇa Bhakti and my coedited volume Refiguring the Body: Embodiment in South Asian Religions. I am currently working on a third volume, The Body and the Self: Hindu Contributions to Theories of Embodiment.
Bhakti Traditions. My book Bhakti and Embodiment explores the connections between bhakti (devotion) and embodiment and is concerned more specifically with constructions of divine bodies and devotional bodies in Kṛṣṇa bhakti traditions. In my explorations of bhakti and embodiment I discuss the historical shift from Vedic traditions to post-Vedic bhakti traditions, which is accompanied by a shift from abstract, translocal notions of divinity to particularized, localized notions of divinity and a corresponding shift from aniconic to iconic traditions and from temporary sacrificial arenas to established temple sites. I argue that the various transformations that characterize this historical shift can best be understood in terms of newly emerging discourses of the body in bhakti traditions in which constructions of divine embodiment proliferate, celebrating the notion that a deity, while remaining translocal in his or her essential nature, may appear in manifold corporeal forms and assume various types of concentrated presence in different times and different localities on different planes of existence. I argue, moreover, that an exploration of the connections between bhakti and embodiment is not only critical to understanding the transformations that characterize the historical shift from Vedic traditions to post-Vedic bhakti traditions, but, more importantly, it is critical to understanding the myriad forms that bhakti has historically assumed up to the present time. I ground my general reflections on bhakti and embodiment in an analysis of two case studies: the Bhāgavata Purāṇa, one of the most important scriptures in the Vaiṣṇava bhakti canon, and the Gauḍīya Vaiṣṇava tradition, an important bhakti movement inspired by the Bengali leader Caitanya in the sixteenth century that invokes the canonical authority of the Bhāgavata Purāṇa as the basis for its own distinctive teachings. This study is the fruit of my ongoing investigations in three intersecting fields within Hindu studies—bhakti studies, Purāṇic studies, and Gauḍīya Vaiṣṇava studies—which have also found expression in a number of other publications.
Sacred Spaces and Cultural Landscapes in South Asia. In recent years I have been involved in an extended investigation of constructions of sacred space in South Asia. Sacred space is a category of spatial perception and practice that has served as one of the principal means by which religious communities in South Asia have represented, experienced, and shaped their natural, social, and cultural landscapes. South Asian communities have used a variety of means to mark spaces as "sacred": through architectural structures such as temples and shrines; through pilgrimage maps and other cartographic representations; through ritual performances such as festivals, pilgrimages, and temple rituals; through narratives such as mythological representations and eulogistic literature; and through iconography and other forms of visual culture. In my capacity as the Director of the Center for the Analysis of Sacred Space (CASS), I have been concerned with fostering research and instructional initiatives concerned with the analysis of sacred space, with a focus on the religions and cultures of South Asia. One of the objectives of CASS has been to expand the research and instructional applications of geographic information systems (GIS) and technologies beyond the earth sciences and the social sciences into the humanities by developing geospatial digital models for mapping cultural and historical data. I have recently completed a georeferenced multimedia digital volume, From Geographic Place to Transcendent Space: Tracking Kṛṣṇa's Footprints in Vraja-Maṇdala, which focuses on Vraja-Maṇdala, the region of Braj in North India that is celebrated as the abode (dhāman) of the deity Kṛṣṇa.
Publications:
 Bhakti and Embodiment: Fashioning Divine Bodies and Devotional Bodies in Kṛṣṇa Bhakti. London and New York: Routledge Press, expected 2012.
Refiguring the Body: Embodiment in South Asian Religions. Albany: State University of New York Press, expected 2012. (Co-editor, with Karen Pechilis)
Veda and Torah: Transcending the Textuality of Scripture. Albany: State University of New York Press, 1996.
Ritual and Power. Journal of Ritual Studies 4, no. 2 (Summer 1990). (Editor)
Articles:
"Interrogating Bhakti." International Journal of Hindu Studies (expected 2012).
"Vraja-Dhāman: Krishna Embodied in Geographic Place and Transcendent Space." In A Companion to the Bhāgavata Purāṇa, eds. Ravi M. Gupta and Kenneth R. Valpey. New York: Columbia University Press, expected 2012.
"The Gauḍīya Challenge to Advaita Vedānta and Classical Yoga: Re-figuring Models of Embodiment and Personhood." In The Classical and the Contemporary: Issues in South Asian Religion and Philosophy, eds. P. Pratap Kumar and Jonathan Duquette. New Delhi: D. K. Printworld, expected 2012.
"The Politics of Comparison: Connecting Cultures Outside of and in Spite of the West." International Journal of Hindu Studies 14, nos. 2-3 (December 2010): 147-175.
"From Nāma-Avatāra to Nāma-Saṃkīrtana: Gauḍīya Perspectives on the Name." Journal of Vaishnava Studies 17, no. 2 (Spring 2009): 3-36.
"Body." In Studying Hinduism: Key Concepts and Methods, eds. Sushil Mittal and Gene Thursby, pp. 19-40. New York: Routledge, 2008.
"The Embodied Aesthetics of Mystical Realization: Enraptured Devotion and Bodies of Bliss in Kṛṣṇa Bhakti." Essays on Mysticism and Phenomenology, eds. Jeffrey Keiser and Michelle Rebidoux. ARC: The Journal of the Faculty of Religious Studies, McGill University 35 (2007): 55-92.
"Beyond Hegemony: Hinduisms, Judaisms, and the Politics of Comparison." In Indo-Judaic Studies in the Twenty-First Century: A View from the Margin, eds. Nathan Katz, Ranabir Chakravarti, Braj M. Sinha, and Shalva Weil, pp. 77-92. New York: Palgrave Macmillan, 2007.
"From Purāṇa-Veda to Kārṣna-Veda: The Bhāgavata Purāna as Consummate Smṛti and Śruti Incarnate." Journal of Vaishnava Studies 15, no. 1 (Fall 2006): 31-70.
"Dharma." In The Hindu World, eds. Sushil Mittal and Gene Thursby, pp. 213-248. New York: Routledge, 2004.
"From the Religious Marketplace to the Academy: Negotiating the Politics of Identity." Journal of Vaishnava Studies 11, no. 2 (March 2003): 113-142.
"Beyond the Guild: Liberating Biblical Studies." In African Americans and the Bible: Sacred Texts and Social Textures, ed. Vincent L. Wimbush, pp. 138-159. New York: Continuum International, 2000.
"Mystical Cognition and Canonical Authority: The Devotional Mysticism of the Bhāgavata Purāṇa." In Mysticism and Sacred Scripture, ed. Steven T. Katz, pp. 184-209. New York: Oxford University Press, 2000.
"What's Beyond the Post? Comparative Analysis as Critical Method." In A Magic Still Dwells: Comparative Religion in the Postmodern Age, eds. Kimberley C. Patton and Benjamin C. Ray, pp. 77-91. Berkeley: University of California Press, 2000.
"What Have Brahmins to Do with Rabbis? Embodied Communities and Paradigms of Religious Tradition." Judaism and Asian Religions, ed. Harold Kasimow. Shofar: An Interdisciplinary Journal of Jewish Studies 17, no. 3 (Spring 1999): 23-50.
"Body Connections: Hindu Discourses of the Body and the Study of Religion." The Study of Hinduism and the Study of Religion. International Journal of Hindu Studies 2, no. 3 (December 1998): 341-386.
"Meaningless Ritual, Agonistic Sacrifice, or Ritual Taxonomy? Contending Perspectives in Vedic Studies." Critical Review of Books in Religion 1997 (1998): 59-92.
"Veda and Torah: The Word Embodied in Scripture." In Between Jerusalem and Benares: Comparative Studies in Judaism and Hinduism, ed. Hananya Goodman, pp. 103-178. Albany: State University of New York Press, 1994.
"Veda in the Brāhmaṇas: Cosmogonic Paradigms and the Delimitation of Canon." In Authority, Anxiety, and Canon: Essays in Vedic Interpretation, ed. Laurie L. Patton, pp. 35- 66. Albany: State University of New York Press, 1994.
"Hindu Ethics." In A Bibliographic Guide to the Comparative Study of Ethics, eds. John Carman and Mark Juergensmeyer, pp. 12-69. Cambridge and New York: Cambridge University Press, 1991.
"The Bride of Israel: The Ontological Status of Scripture in the Rabbinic and Kabbalistic Traditions." In Rethinking Scripture: Essays from a Comparative Perspective, ed. Miriam Levering, pp. 180-261. Albany: State University of New York Press, 1989.
Courses Taught:
RS 145: Patterns in Comparative Religion
RS 144: Scripture in Cross-Cultural Perspective
RS 19: The Gods and Goddesses of India
RS 158A: Hindu Myth and Image
RS 158C: Consciousness and the Body in Hindu Traditions
RS 5: Introduction to Judaism, Christianity, and Islam
RS 131J: Introduction to Rabbinic Literature
RS 133: Introduction to Jewish Mysticism
RS 272: Seminar in Comparative Methods in the Study of Religion
RS 270: Seminar on Myth and Symbol
RS 206B: Seminar on Vedic Traditions
RS 206D: Seminar on Bhakti Traditions
RS 206G: Seminar on Hindu Discourses of the Body
RS 206J: Seminar on Contemporary Issues in South Asian Religions: Post-Colonial Studies
RS 159H: Religious Literature in Sanskrit: Vedic Literature
RS 159J: Religious Literature in Sanskrit: Purāṇas
RS 159G: Religious Literature in Sanskrit: Hindu Cosmogonies