Professor of Religious Studies
J. F. Rowny Professor of Comparative Religion
Area: South Asian Religions

Ph.D., The University of Chicago
Curriculum Vitae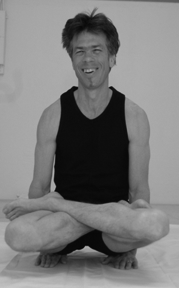 The academic study of South Asian religions, both in India and the West, has generally taken a selection of the textualist traditions of religious elites to be normative for the "great traditions" of Hinduism, Buddhism, Jainism, Sikhism, and Islam on the subcontinent. Yet, when one observes religion as it has been practiced "on the ground" in India, one finds that it bears little resemblance to these elite traditions. The mythologies and apologetic or propagandistic literature of established sects, religious orders, temples, pilgrimage sites, and interest groups are of very limited used to the scholar who would attempt to piece together a history of South Asian religious practice as it has evolved over time. Far more reliable guides for such historical development are to be found in Indian art, secular literature, epigraphy, and numismatics, as well as colonial and post-colonial ethnographic literature. On the basis of these data sources, one in fact finds that "Tantra" has been the predominant form of religious belief and practice in South Asia since its emergence in the medieval period. Tantric practitioners—the religious specialists known as yogis,siddhas, and viras as well as their various clienteles (kings and courtiers, rural society, members of the urban intelligentsia)—have been prominent actors on the South Asian religious and political scene for well over 1000 years. My research, writing, and teaching continue to focus on delineating the parameters of Tantra as the most perennial and pervasive "great tradition" of South Asia.
Books
The Yoga Sutras of Patañjali. A Biography (Princeton University Press, Forthcoming) 
Yoga in Practice, Ed. David Gordon White *(Princeton University Press, 2011)
Sinister Yogis (University of Chicago Press, 2009). In this book, I rewrite the history of yoga by focusing on 2000 years of representations of the yogic actors known as yogis. Sinister Yogis is the final work (but chronologically the first work) in a trilogy on medieval Indic traditions whose goals were bodily immortality and supernatural powers.
Kiss of the Yogini: "Tantric Sex" in its South Asian Contexts (University of Chicago Press, 2003). It was ritual transactions in sexual fluids between human practitioners and superhuman female beings called Yoginis that gave Tantra its specificity in medieval South Asian religions.
Tantra in Practice (Princeton University Press, 2000). I am the editor of this volume, as well as the author of its introductory essay, "Tantra in Practice: Mapping a Tradition."
The Alchemical Body: Siddha Traditions in Medieval India (University of Chicago Press, 1996). Between the tenth and fourteenth centuries, the alchemical, hathayogic and erotico-mystical practices of religious sects and orders who called themselves Siddhas were mutually informing.
Selected Articles, Reviews & Entries
"Digging Wells While Houses Burn? Writing Histories of Hinduism in a Time of Identity Politics," History and Theory 45:4 (2006), pp. 104-31. This article is an expansion on my statement above, and a rejoinder to the anti-historical methods of the Hindu nationalists, the Subaltern School, and much of the History of Religions approach to South Asian religions.
"Bhairava," Brill Encyclopedia of Hinduism (Leiden, 2009).
"Yogini," Brill Encyclopedia of Hinduism (Leiden, 2009).
Courses Taught
RS 12 Religious Approaches to Death
RS 136 Creation Myths
RS 160 Religious Traditions in India
RS 161D Alchemy, Yoga, and Tantra: Three Paths to Power in Medieval South Asia
RS 169 Hindu Devotional Traditions
Alchemy (Freshman Seminar)
RS 206: Seminar in South Asian Religious Studies (topics include Hindu Epics, Hindu Tantra, Worship Without Devotion: History of South Asian Polytheism)
Readings in Sanskrit: Netra Tantra, Brhannaradiya Purana, Mahabharata, Rasarnavam, Harivamsa, etc.