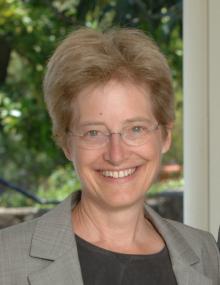 Professor
Area:
Modern Christianity and American Religion
Office:
HSSB 3085
Office Hours:
W 10-12
Time Period: Fall 2018
Email:
Curriculum Vitae:
About:
Over time, the focus of my research has shifted from answering historical questions about religion to using historical and ethnographic sources to exploring how people make sense of ambiguous events and experiences that inhabit the indeterminate space between imagination and reality, craziness and inspiration, fiction and faith. I am particularly interested in experiences, people, objects, & events that people perceive and set apart as special and in the practices and alternate conceptions of reality that people oftentimes associate with them. Increasingly, my attention has turned to the processes whereby people – individually and collectively – come to perceive some things as extra-ordinary (or not); adjudicate such claims within and between groups, traditions, and cultures; and mobilize them in the construction of alternate realities via texts, networks, movements, and organizations. In exploring these processes, I work comparatively to generate the detailed descriptive analyses favored by scholars of religion and to explore the naturalistic explanations developed by researchers in the social and natural sciences.
Empirically, I pursue this research primarily within the contexts of American religious history, the history of Christianity in the modern era, and the history of the scientific study of religion, psychology, and related phenomena (e.g., psychical phenomena, magic, superstition).  Theoretically, my work builds on classical theorists, such as Durkheim and Weber, as well as evolutionary and developmental approaches to the study of human behavior.
In an effort to bridge between the humanities and the sciences and at the same time foster new approaches to comparative work in religious studies, we have established the Religion, Experience, and Mind (REM) Lab Group to assist in the development of individual and collaborative research projects, including papers, dissertations, and grant proposals, that seek to understand the interaction of religion, experience, and mind across traditions and cultures.  The REM Lab is composed of graduate students, post-doctoral researchers, and faculty from various disciplines, including religious studies, psychology, and anthropology, who seek to integrate an overall scientific approach drawn from the behavioral sciences (social and cognitive) with historical and ethnographic methods drawn from the humanities.
Publications:
Articles:
In Press. "(Revelatory) Events: A Response to Commentators," in Book Symposium on Ann Taves, Revelatory Events. Religion, Brain, and Behavior.
Forthcoming. "Explanation and the Study of Religion" with Egil Asprem. In Brad Stoddard, ed. Method Today: Beyond Description and Hermeneutics in Religious Studies Scholarship. Equinox.
Forthcoming. "Translating the Book of Mormon and Scribing A Course in Miracles: Comparing the Experiences of Joseph Smith and Helen Schucman" in Creating Scripture: Joseph Smith's Translation Projects, ed. M. MacKay, M. Ashurst-McGee, and B. Hauglid. University of Utah Press.
2016. "Experience as Event: Event Cognition and the Study of (Religious) Experience" with Egil Asprem [plus comments and response]. Religion, Brain, and Behavior, published on-line 9 June.
2016. "Normativity in the Study of Religion: A Dialogue about Theology and Religious Studies" with Graham Ward. Introduction by Thomas Tweed. Religious Studies News, March 23, 2016.
2016. "Joseph Smith's first vision: New methods for the analysis of experience-related texts" with Steven C. Harper. Mormon Studies Review 3: 53-84
2015. "Portrait: Ann Taves – From Weird Experiences to Revelatory Events." Religion and Society: Advances in Research 6, 1–26.
2015. "Reverse Engineering Complex Cultural Concepts: Identifying Building Blocks of 'Religion,'" Journal of Cognition and Culture 15, 191-216.
2015. "'Magical Thinking' and the Emergence of New Social Movements: Cognitive Aspects of Reformation Era Debates Over Ritual Efficacy," Journal of Cognitive Historiography 1/2, 146-170.
2014. "A Tale of Two Congresses: The Psychological Study of Psychical, Occult, and Religious Phenomena, 1900-1909," Journal of the History of the Behavioral Sciences 50/4, published on line: 2 Sept 2014.  DOI: 10.1002/jhbs.21691
2014. "History and the Claims of Revelation: Joseph Smith and the Materialization of the Golden Plates," Numen 61/2-3, 182-207.
2014. "Hiding in Plain Sight: The Organizational Forms of 'Unorganized Religion'" with Michael Kinsella, in New Age Spirituality and Theories of Religion: A Comparative Approach, ed. S. J. Sutcliffe and I. S. Gilhus (Acumen).
2013. "The Power of the Paranormal (and Extra-ordinary)," History of Religions

 53/2.

2013. "Building Blocks of Sacralities," in Raymond F. Paloutzian and Crystal Park, eds., Handbook of Psychology of Religion and Spirituality, 2nd ed. (Guilford).
2013. "Non-Ordinary Powers: Charisma, Special Affordances and the Study of Religion," in Dimitris Xygalatas and Lee McCorkle, eds. Mental Culture: Towards a Cognitive Science of Religion (Acumen).
2011."'Religion' in the Humanities and the Humanities in the University," Presidential Plenary Address, American Academy of Religion, October 30, 2010, Journal of the American Academy of Religion 79/2, 287-314.
2010. "No Field is an Island: Fostering Collaboration Between the Academic Study of Religion and the Sciences," Method and Theory in the Study of Religion 22 (2010): 170-188.
2010. "Experience as Site of Contested Meaning and Value: The Attributional Dog and Its Special Tail," Religion 40/4, 317-323. [Response to articles discussing Religious Experience Reconsidered.]
2009. "William James Revisited: Rereading the Varieties of Religious Experience in Transatlantic Perspective," Zygon 44/2, 415-32.
2009. "Channeled Apparitions: On Visions That Morph and Categories That Slip," Visual Resources 25/1, 141-56.
2006. "Where (Fragmented) Selves Meet Cultures: Theorizing Spirit Possession," Culture and Religion 7/2, 123-38.
2004. "Religious Experience," Encyclopedia of Religion, 2nd ed. (Macmillan).
2003. "Religious Experience and the Divisible Self: William James (and Frederic Myers) as Theorist(s) of Religion," JAAR 71/2, 303-326.
2003. "Detachment and Engagement in the Study of 'Lived Experience,'" Spiritus: A Journal of Spirituality 3, 186-208.
Courses Taught:
RG ST 18: Comparing Religions
RG ST 101A: New Religious Movements
RG ST 101B: Religious Experience
RG ST 138: Topics in Catholic Studies
RG ST 200A: Proseminar in the History and Theory of Religion
RG ST 237: Seminar in the Scientific Study of Religion
RG ST 494AT: Religion, Experience, and Mind Lab Group