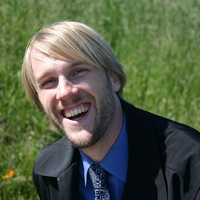 Area:
Religions in North America
Personal Website:
About:
Dusty researches contemporary American religion and nonreligion, with a focus on new religious movements, immigrant religions, spirituality, and secularism. His work combines social scientific methods, fieldwork, archival research, and legal and media studies. Dusty is completing his dissertation about the Universal Life Church.
Dissertation:
"A Religion of Convenience: The Universal Life Church, Contemporary Weddings, and Religious-Secular Entanglements"
Education:
2006 Lewis & Clark College Graduate School, M.A.T.
2004 Yale Divinity School, M.A.R.
2002 Lewis & Clark College, B.A.