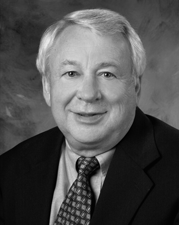 Professor of Religious Studies
Area:
Sociology & Psychology of Religion, American Religion
Office:
HSSB 3082
About:
For a sociologist of religion, California is an excellent setting in which to work. Here we have religious diversity on a scale unlike anywhere else in the world plus cutting-edge religious and spiritual trends. The new religious pluralism poses challenges for civic participation and unity – and thus invites the study of new, emerging styles of civil religion infused with global symbolism. Southern California offers opportunities as well to re-examine American religion without presupposing a strong ecclesiastical establishment – and thus raises questions about the meaning of the "religious" in its popular and institutional expressions.
Publications:
Religious Pluralism and Civil Society. Philadelphia: American Academy of Political and Social Science. Published as issue of The Annals, 2007.
Religion and Public Life in the Pacific Region: Fluid Identities (edited with Mark Silk), AltaMira Press, 2005.
Bridging Divided Worlds: Generational Cultures in Congregations (with J. Carroll), Jossey-Bass, 2002.
Contemporary American Religion. MacMillan Reference USA, 2000.
"Spiritual Seeking in the United States; Report on a Panel Study," Archives de Sciences Sociales des Religions 109 (Janvier-Mars, 2000).
Spiritual Marketplace: Baby Boomers and the Remaking of American Religion. Princeton University Press, 1999.
Selected Articles:
"Myths Undergirding War: American Presidential Rhetoric from Ronald Reagan to George W. Bush," Social Compass,(June, 2009).
Courses Taught:
RS 15: Religion and Psychology
RS 40: Religion and Society
RS 143: Seminar in Religion and Society: Research Methods
RS 152: Religion in America Today
RS 182: Ethics of the Life Cycle
RS 240: Seminar in the Sociology of Religion
RS 243: Seminar in Religion and Society: Research Methods
RS 244: Seminar in Religion and Society: Special Topics